Description
Etac Clean Height Adjustable
Allows you to adjust the height of the seat.
Adjust the height for a perfect fit
The possibility of adjusting the seat height means that Etac Clean Height Adjustable can be tailor-made to suit the user's needs – for example to make transfers easier or to fit perfectly over the toilet. Adjustment is simple and no tools are required.
Etac Clean Height Adjustable shower commode chair has the same basic benefits as the other members of the Clean family – but is also height-adjustable up to 60 cm, and has a greater range of foot supports and calf supports.
Features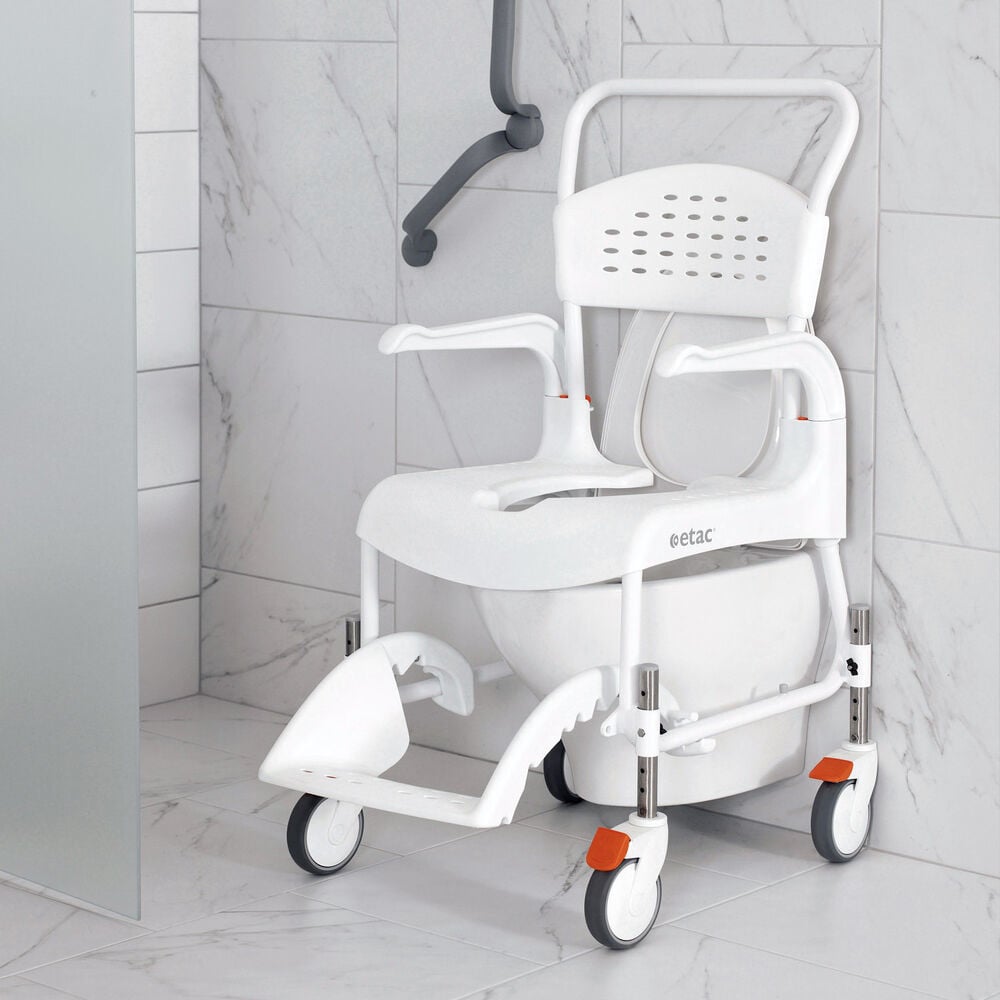 Fits over the toilet
Thanks to the upright operating handle, the chair is a perfect fit, even over wall-mounted toilets.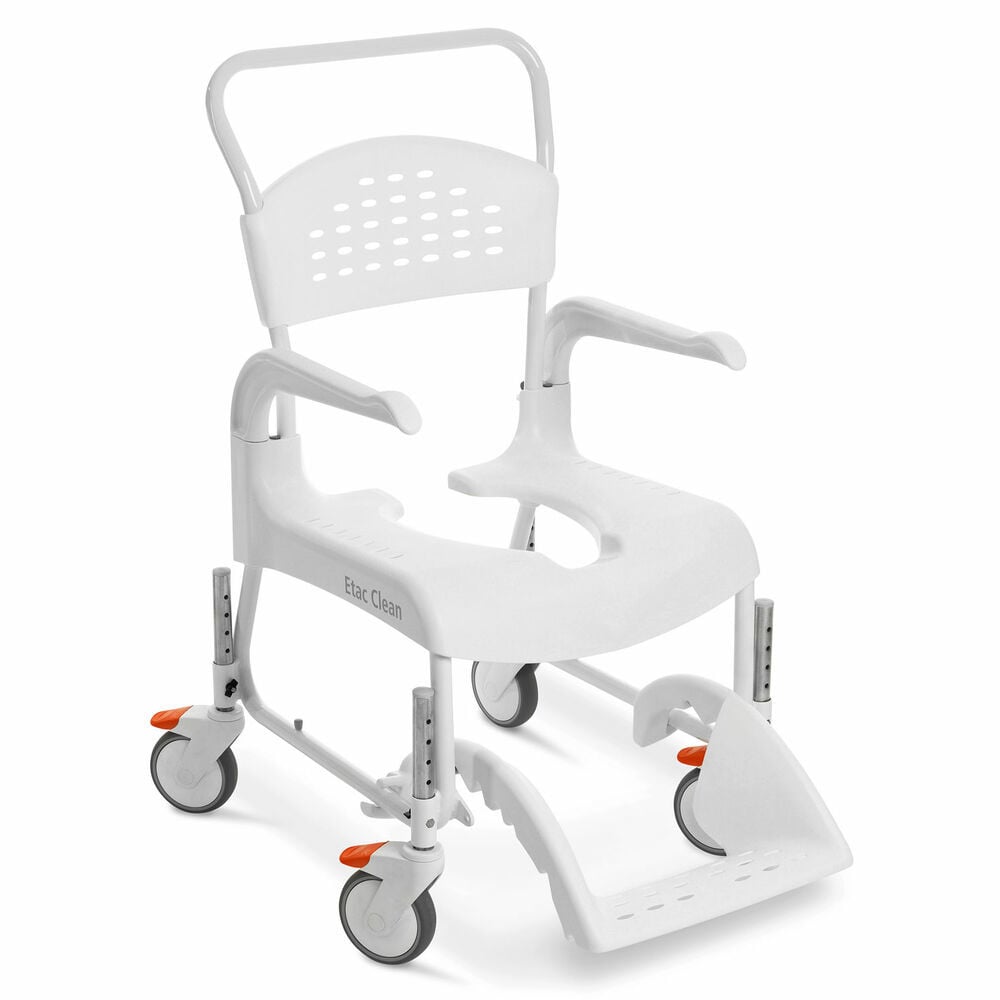 Slim but roomy
The smart design gives Etac Clean a large and comfortable sitting area even though the chair is neat and slim.
Foot support designed for feet
The practical foot support has a soft, rounded shape which gives the feet extra comfort and protection.
Easy access
The chair is open in the back to facilitate access for hygiene purposes.