Description
Molift RgoSling HighBack Padded
Built-in ergonomy for comfortable lifting
Basic model, suitable for user with impaired trunk and head stability
Lift from lying or sitting position
Can be used for lifting from the floor
Comfortable with padded back and legrests
For homecare and institutional environments
Molift RgoSling HighBack are all-round slings that fits most users and lifting situations in homecare and institutional environments.
Support for the head
RgoSling HighBack provides support for the body and the head as well. It allows the user to have a slightly inclined position which is suitable for users with impaired trunk and head stability. It is especially suitable for lifting to and from a lying position and lifting from the floor.
Features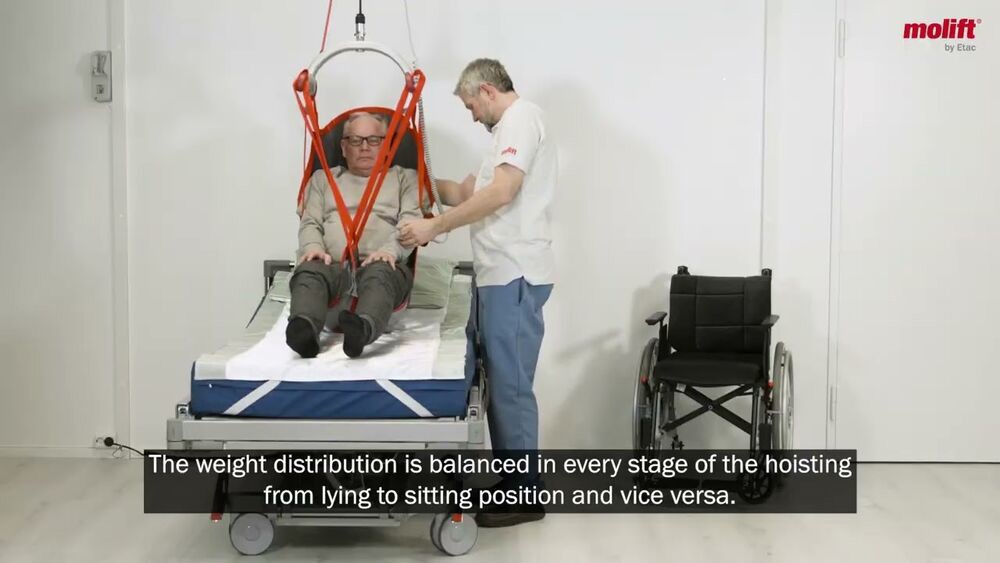 Sliding loops
The sliding loops give a balanced weight distribution.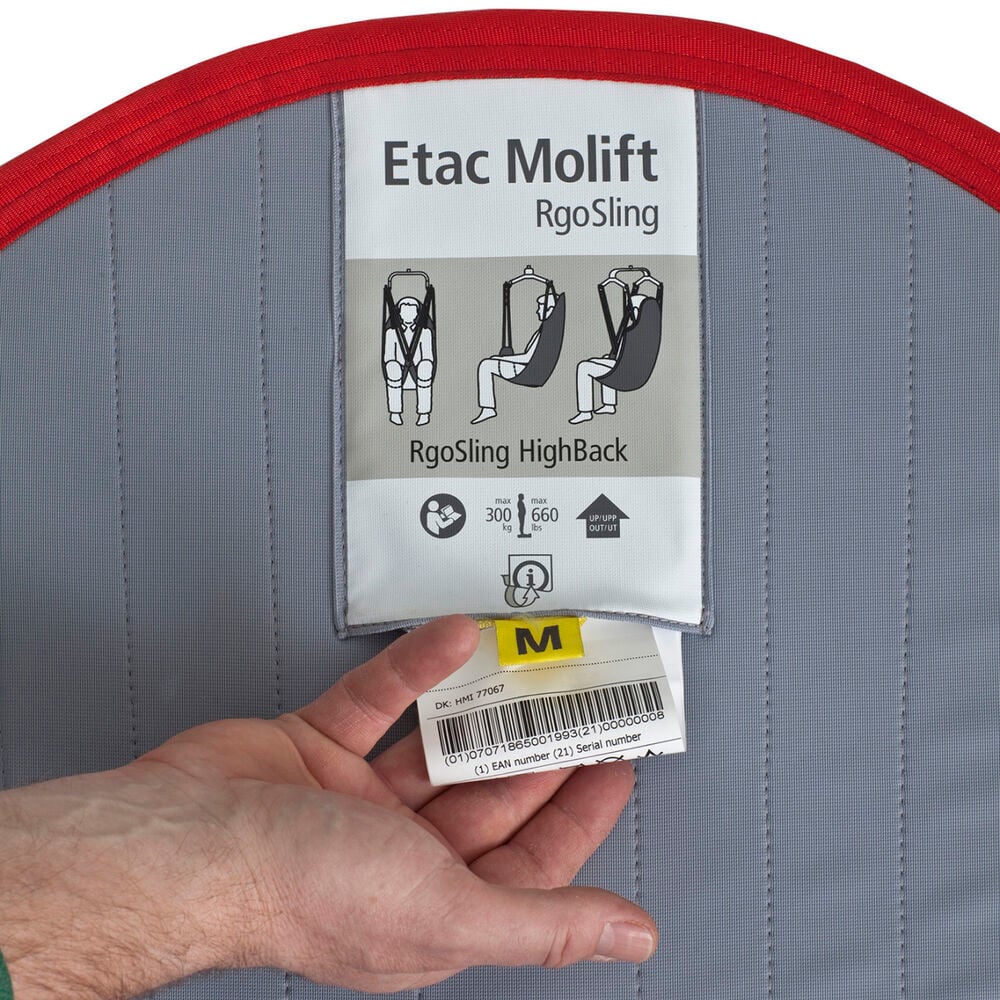 Flip-up labeling system
Clear and visible information for everyday need. Maintenance information flips up behind the main label.
Color coded loops
Color coded lifting loops on the legrest make it possible to find the right fit when assessing the seat angle.
Application pocket
Pockets in the back and leg supports make applying the sling easier for the caregiver.
----
Specifications